How Concrete Replacement in Tulsa can Increase the Life of your property
Home improvement is a vast field with countless aspects to consider, but few are as foundational—quite literally—as concrete. Whether it's your driveway, your patio, or your retaining wall, the concrete elements of your home are fundamental to its structure and curb appeal. And when those elements start to deteriorate, concrete replacement becomes not just an option but a necessity. When it comes to concrete replacement in Tulsa, you can trust Tulsa Concrete Contractor to deliver top-notch service backed by years of experience. We are recognized as the best concrete contractor in Tulsa, and there are good reasons for it.
Key Takeaways
Importance of Quality Materials: High-quality materials ensure longevity and durability in any concrete replacement project.
Understanding Types of Concrete: Different projects have different requirements and the right type of concrete matters.
Cost-Efficiency: Don't just look at the initial costs; consider the long-term value a good contractor brings.
Credibility and Experience: Always go for contractors with proven track records and satisfied customers.
Local Expertise: Knowing the local conditions and regulations can significantly affect the quality of your concrete replacement in Tulsa.
The Importance of Timely Concrete Replacement
The integrity of your concrete structures is not something to take lightly. Cracks, holes, and erosion can start as minor inconveniences but escalate into hazardous conditions that could compromise your safety and the value of your property. This is why it's essential to seek the services of a reliable concrete contractor near me in Tulsa as soon as you notice warning signs. A contractor can evaluate your concrete's condition and recommend whether it's time for a concrete replacement.
"Your home is only as strong as its foundation, and your foundation is only as strong as the concrete that constructs it."
Factors to Consider for Concrete Replacement
There's more to concrete replacement in Tulsa than just tearing out the old and bringing in the new. There are multiple factors to consider:
Type of Concrete: There are several types of concrete to choose from, each with its own set of advantages and disadvantages. For instance, if you're looking to replace a driveway, you might be interested in reading about a cement driveway near me to understand the specific types best suited for driveways.
Cost: As with any home improvement project, you must set a budget. But don't simply opt for the cheapest option. It's crucial to balance cost with quality to ensure your new concrete will stand the test of time.
Timeframe: Concrete replacement isn't a one-day job. After the initial consultation and evaluation, your contractor will provide you with a timeline for completion.
Permits: Depending on the scale and location of your project, you may need to secure permits from your local municipality.
Choose the Right Contractor
Choosing the right contractor is pivotal for a successful concrete replacement in Tulsa. Given the plethora of options available, making the right choice can be overwhelming. We at Tulsa Concrete Contractor pride ourselves on being the top concrete contractor in Tulsa. From the first consultation to the final pour, we ensure your experience is hassle-free and the final product exceeds your expectations.
In the world of concrete, the contractor you choose can make or break your project. Don't take chances; choose the best for your concrete replacement needs.
Methods for Concrete Replacement in Tulsa
When dealing with the subject of cement replacement in Tulsa, it's crucial to understand the innovative methods and state-of-the-art equipment that can be employed to ensure a successful project. Gone are the days when concrete replacement was an arduous, time-consuming task. With advancements in technology and expertise, the process has become much more streamlined and efficient.
Cutting-Edge Techniques
New technologies have paved the way for faster and more efficient concrete replacement methods. Hydraulic and chemical pressure bursting, for example, are modern methods that reduce labor time and cost. It's not just about breaking old concrete; it's about doing it in a way that preserves the integrity of surrounding structures. At Tulsa Concrete Contractor, we leverage these advanced techniques to provide unparalleled affordable concrete contractors in Tulsa.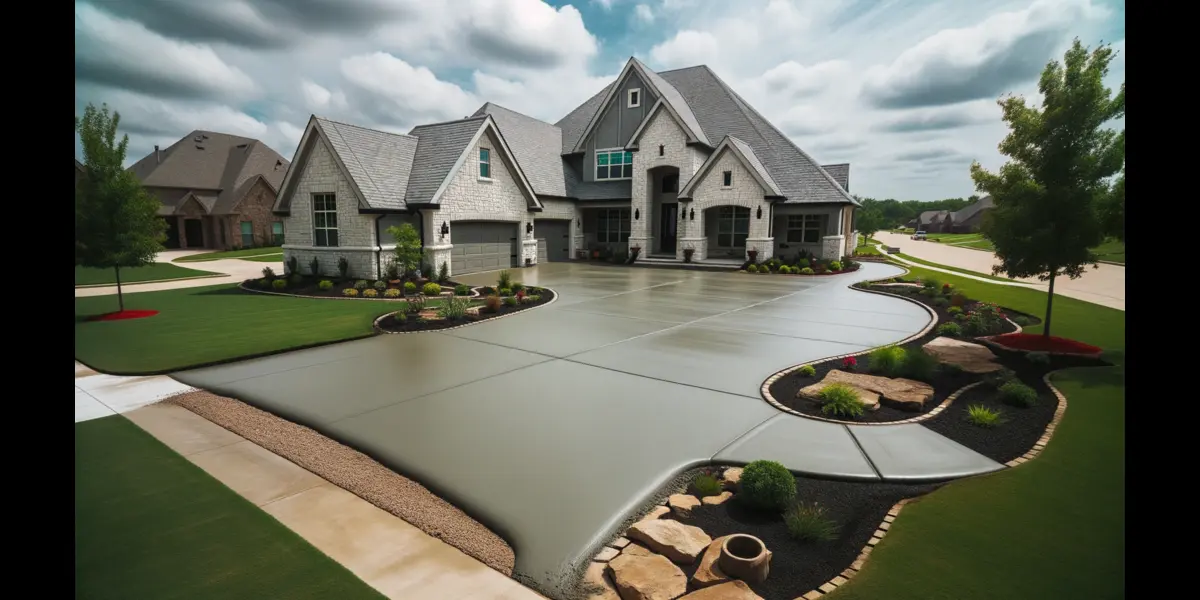 Custom Solutions for Different Needs
Concrete replacement isn't a "one size fits all" scenario. Different structures require different approaches. For example, parking lots with heavy traffic need a specific type of concrete designed to withstand constant wear and tear. Our dedicated page on concrete parking stops in Tulsa offers valuable insights into this.
"Innovation in concrete replacement methods is not an option; it's a necessity for delivering high-quality, long-lasting results."
Safety Measures
While undergoing concrete replacement in Tulsa, safety should be a top priority. Proper guidelines and protocols must be followed to ensure the safety of both the workers and the residents. At Tulsa Concrete Contractor, we strictly adhere to all safety regulations and guidelines, guaranteeing a safe and smooth process. Our projects involving concrete retaining walls in Tulsa are a testament to our commitment to safety.
Environmentally Conscious Practices
Today, environmental sustainability is not just a buzzword; it's a responsibility we all share. We are committed to using eco-friendly materials and practices in all our projects. For instance, we use recycled concrete aggregate (RCA) whenever feasible to reduce waste and make your concrete replacement in Tulsa more sustainable. If you're interested in general practices, visit our general concrete contractor in Tulsa page for more information.
To summarize, cement replacement in Tulsa has evolved significantly over the years, embracing cutting-edge technologies, focusing on safety, offering customized solutions, and adopting eco-friendly practices. Choosing a contractor who is abreast of these advancements ensures not only the longevity of your concrete structures but also the well-being of the community and the environment.
Right Contractor for Concrete Replacement in Tulsa
Selecting the right contractor for your cement replacement in Tulsa can make or break your project. It's not just about the upfront cost; it's about the value you get over the long term. With numerous contractors on the market, making an informed choice can be challenging.
Credibility and Experience
It's crucial to opt for a contractor with a proven track record. At Tulsa Concrete Contractor, we have years of experience and numerous satisfied customers, which is why we are often referred to as the best concrete contractor in Tulsa. A credible contractor ensures that you don't have to worry about substandard materials or shoddy workmanship.
Local Expertise
Local expertise is vital when it comes to concrete replacement in Tulsa. Factors like local climate, soil type, and local building codes can significantly impact the quality and longevity of the project. At Tulsa Concrete Contractor, our deep understanding of the local conditions is highlighted through our work, such as in our specialized concrete contractor Tulsa Services.
"Your choice of contractor is not merely a business transaction; it's a partnership for a durable and high-quality result."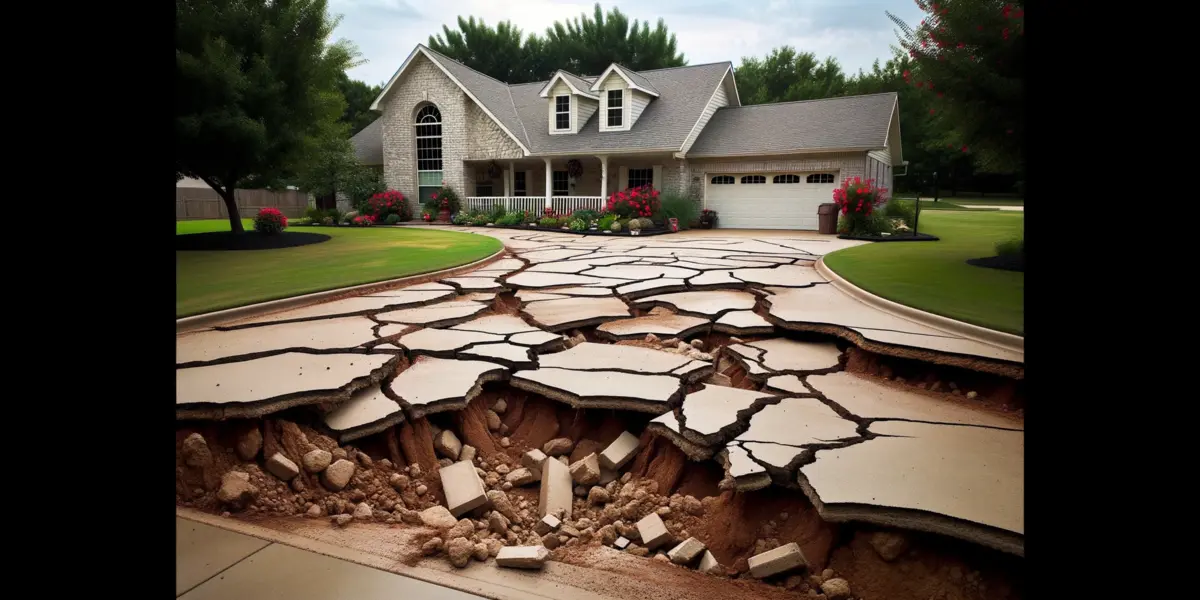 Conclusion
In the realm of concrete replacement in Tulsa, the complexities are many, but so are the solutions. Whether it's adopting advanced techniques, maintaining safety protocols, or ensuring environmental sustainability, the key is to choose the right contractor who brings a blend of experience, local knowledge, and commitment to the table.
Ready to start your concrete replacement project in Tulsa? Make the smart choice and entrust your project to Tulsa Concrete Contractor, where quality meets credibility. Contact us today to get started.