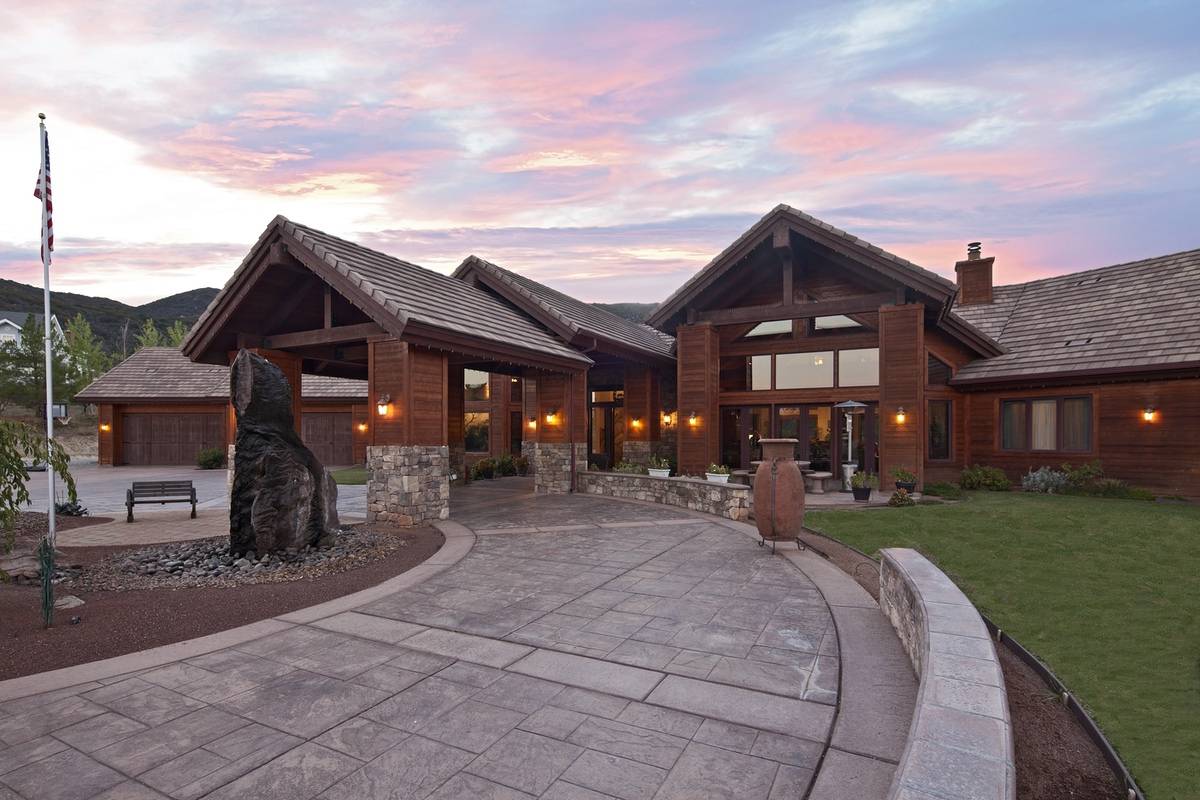 When building your driveway, it's crucial to choose a durable, aesthetically pleasing, and environmentally-friendly material. Furthermore, it should fit your budget.
For driveways, the most popular choices are asphalt, gravel, and brick. All three are excellent choices with their advantages and disadvantages. But if you don't like the look of asphalt, the maintenance needs of gravel, and the cost of using brick, you should consider using stamped concrete.
What is Stamped Concrete?
Stamped concrete is concrete patterned and textured to resemble natural stone, brick, tile, wood, and other materials. It is created by pressing molds into freshly poured concrete and adding color and texture with special tools and techniques.
If you're looking to build a driveway, stamped concrete is a great choice. They last longer than any other material, provided you're working with a reputable Tulsa concrete company. Here are five reasons to choose stamped concrete for your driveway.
1. Durability
Stamped concrete is incredibly durable and can last for decades with minimal maintenance. It can resist the wear and tear of vehicles and the elements, so your driveway will look great for years.
2. Cost-Effectiveness
Stamped concrete is an excellent cost-effective option for driveways. It costs less than brick and requires fewer materials than asphalt, making it an excellent option for those on a budget. It also requires less maintenance, saving you money in the long run.
Additionally, the durability of stamped concrete allows it to last for decades with minimal upkeep, making it an excellent investment for any homeowner. With its attractive design and long-lasting durability, stamped concrete is an excellent choice for those looking for a low-cost, attractive driveway solution.
3. Variety
One of the best features of stamped concrete is its customizability. Stamped concrete can be shaped and textured like brick, slate, flagstone, and other natural materials. This allows you to create a unique look for your driveway that complements the rest of your home.
Additionally, you can choose from various colors, creating a color palette that matches the rest of your home's exterior. With its variety of options, stamped concrete is a great way to create a unique, attractive driveway that will stand out from the rest.
4. Low Maintenance
Stamped concrete is easy to clean and maintain. Unlike asphalt and gravel, stamped concrete is resistant to cracking, fading, and staining. It also does not require any sealants or other treatments for protection.
5. Environmentally Friendly
Stamped concrete driveways are quickly becoming famous for homeowners looking for an environmentally conscious option for their driveway. This type of concrete is made of natural materials and does not require harsh chemicals or treatments, making it an excellent alternative to traditional concrete driveways.
How to Choose a Good Concrete Contractor
Choosing an excellent concrete contractor is an important decision that requires careful consideration and research. The best way to find a reputable contractor is to ask for referrals from people you know who have recently had concrete work done. Additionally, research online reviews and ask for estimates from multiple contractors to compare prices.
When selecting a concrete contractor, looking for a company that is licensed, insured, and experienced in the type of project you need to complete is crucial. Ask for references and proof of insurance, and ensure the contractor knows the local building codes and regulations.
Checking the Better Business Bureau for any complaints or unresolved issues is also a good idea. Finally, make sure to get a written contract that clearly outlines the scope of the project, the materials to be used, and the payment terms.
Don't leave your driveway to amateurs. For stamped concrete driveways, look no further than Tulsa Concrete Contractor. We are experienced and dedicated to the job for years. Contact us today to get a free quote.