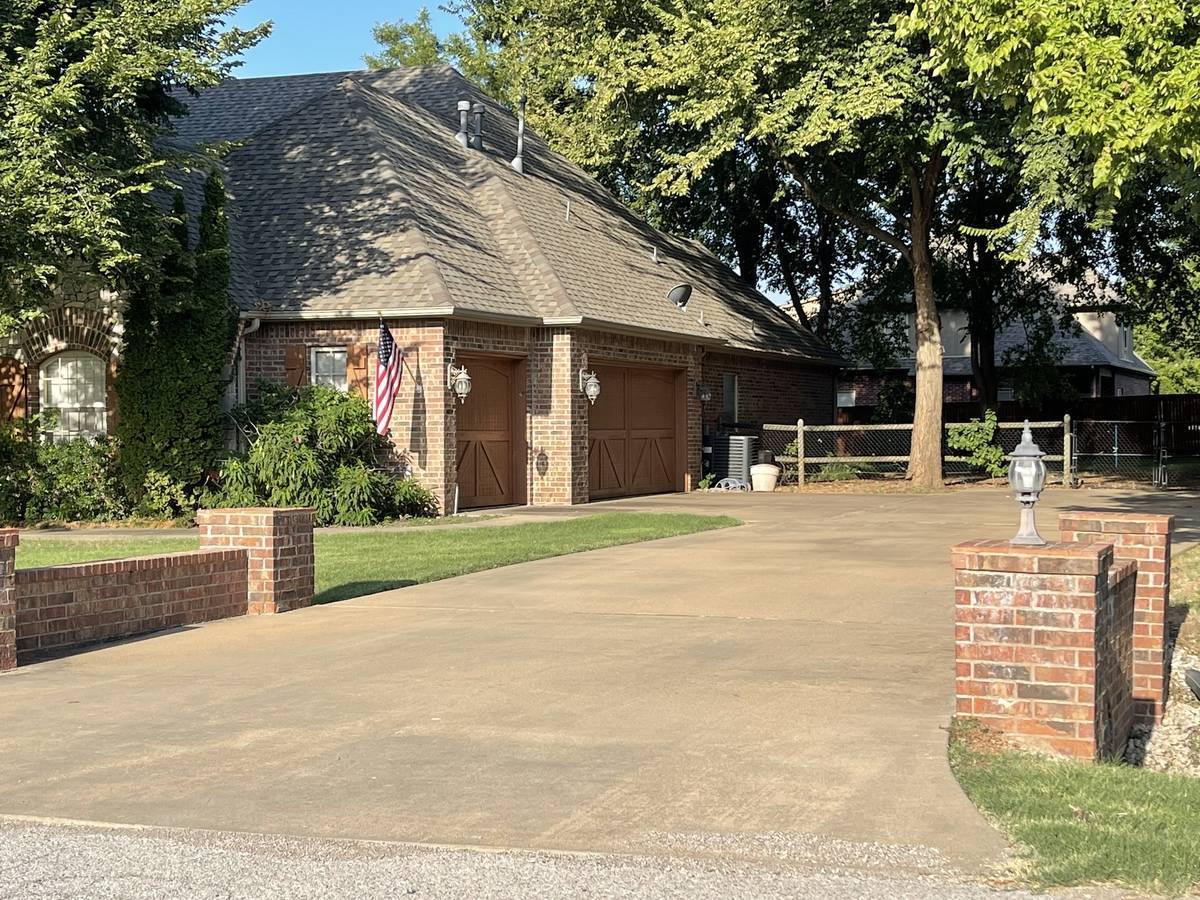 Concrete is one of the most popular materials you can use for your driveway — and with good reason. It has many redeeming features that come in handy for homeowners, not to mention that it looks great and will increase the value of your home.
Consider installing a concrete driveway to add curb appeal and functionality to your home. Concrete has come a long way from yesteryear's dull and gray concrete. Now you can shape, color, and texturize concrete to suit all your design wants and desires.
This article will dive into the top eight benefits a concrete driveway can offer you and your home.
1. Long-lasting
Having a concrete driveway offers long-term benefits. Its lifespan is years longer than asphalt's and is significantly lower effort to own. Homeowners can save headache and money in the long run by investing in a concrete driveway.
Additionally, concrete is versatile and can be customized with various colors and textures to suit individual tastes. Furthermore, its longevity makes it an eco-friendly option because it results in fewer trips to the landfill. Thus, while an asphalt driveway might have an initial lower cost than concrete, opting for a more durable material could save money over time, thanks to its extended lifespan.
2. Style and Beauty
With the wide range of options available, homeowners can easily create a driveway that perfectly complements their house's overall look and feel. Colored concrete provides a richer hue than the standard light gray color, while stamped concrete adds texture and depth. Exposed aggregates create a highly textured, three-dimensional look that adds visual interest to any landscape design.
3. Heat Reflection
Having a concrete driveway can bring many benefits, especially concerning heat absorption. Concrete driveways absorb less UV radiation during the summer than asphalt, meaning they won't get as hot. Anyone who steps on the driveway – whether barefoot or not – will be more comfortable (even though it's still hot for bare feet in the hottest time of the year).
4. High Strength
Concrete offers superior strength and rigidity compared to asphalt. This means concrete can easily bear the weight of RVs and boats without risk of damage or rutting. Concrete has a high compressive strength, so it's resistant to deformation even under extreme pressure and heavy loads.
Make note, though, that different thicknesses are available. If you know you'll have a heavy duty load (RVs and larger trucks), make sure to get a suitable quote or else your concrete will experience structural cracking sooner than it otherwise should.
The durability of concrete also makes it a cost-effective investment. While initially more expensive than asphalt, concrete is less likely to require resurfacing due to damage or wear and tear over time.
5. Low Maintenance
With concrete driveways, you don't have to worry about spending hours doing tedious upkeep to extend its life expectancy. Instead, you can simply use budget-friendly contraction joints and occasionally apply penetrating sealers to reduce maintenance costs.
Not only do these help protect against de-icers and moisture absorption, but they also isolate any cracking that occurs as the concrete shrinks over time. Therefore, not only is having a concrete driveway cost-effective in terms of installation and maintenance, but it also requires little effort to keep it looking great for years to come.
Even if you perform zero maintenance, properly installed concrete will last years. With minimal maintenance, you'll extend its lifespan and beauty considerably.
6. Easy To Clean
With an asphalt driveway, if any oily or corrosive compounds get on the surface, they can sometimes become sticky and make a mess. This can become an incredibly annoying problem for those living in warm climates due to the evaporative oils released when first installed. With a concrete driveway, there's no concern about these materials being tracked into your house or car.
Cleaning a concrete driveway is incredibly easy, too: all it usually takes is some mild soap and water for standard cleaning tasks.
Should you want to revive the look of your concrete, giving it a light power washing every decade or so will make it look like new again.
7. More Environmental
Not only does installing a concrete driveway require less energy to produce and place than asphalt, but it also lasts longer and thus eliminates the need for frequent energy-intensive replacement cycles that are required for asphalt.
The longevity of a concrete driveway means not having to replace it nearly as often and thus saving significant amounts of resources that would otherwise be used in future replacement cycles.
8. Increases Resale Value
When it comes to increasing the value of your home, a concrete driveway is an excellent investment. Not only will it make your home more appealing to potential buyers, but it will also allow you to recoup a more significant portion of your investment when you eventually decide to put it on the market.
Concrete driveways can last up to five times longer than asphalt driveways and are less likely to experience structural cracking or crumbling from weather or heavy loads. Plus, they require less maintenance overall and come in various color options so you can customize the look of your driveway — all of which are excellent home-selling features.
Final Thoughts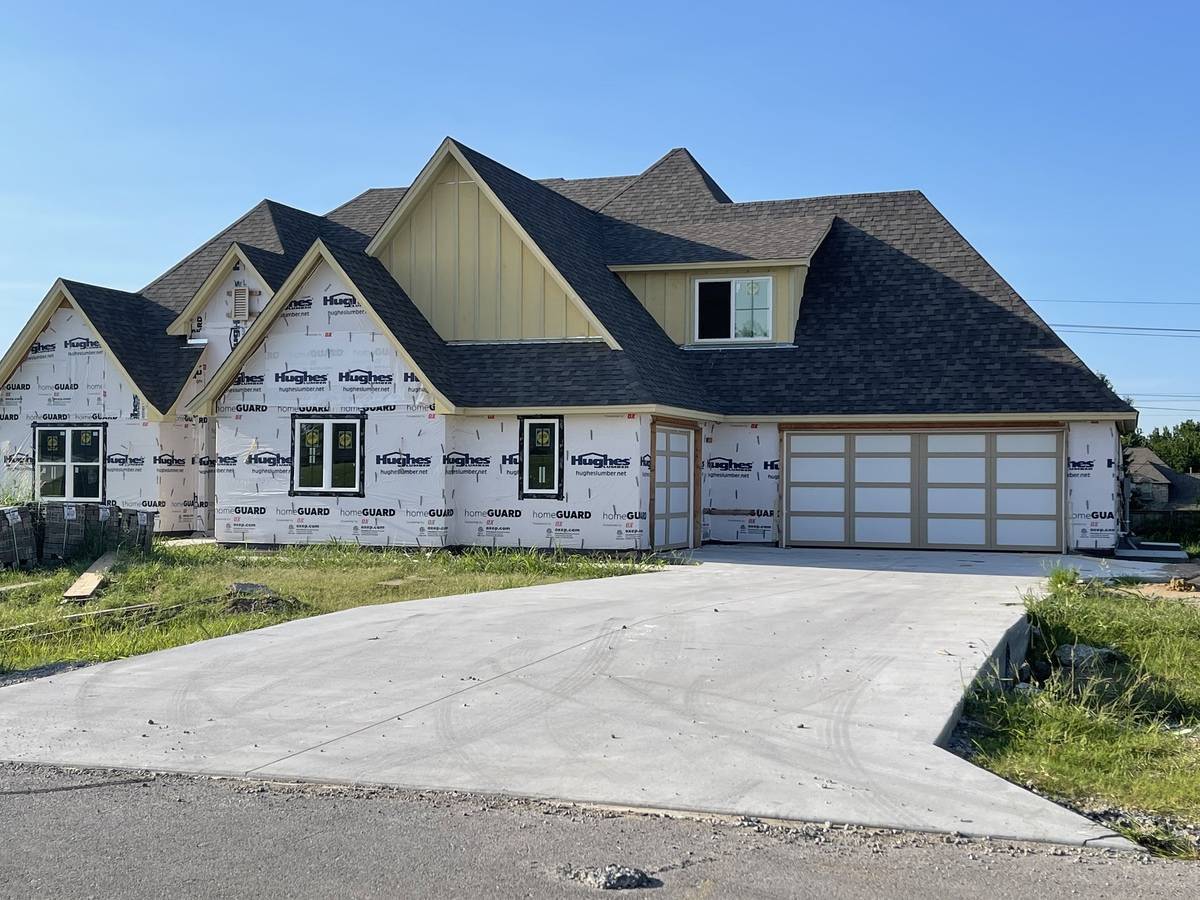 A concrete driveway is an excellent investment for your home — not only does it add curb appeal and value to your property, but it is also low maintenance and durable. If you are considering a new driveway, be sure to talk to a professional about the concrete option. You may be surprised at how affordable and customizable this material can be.
Tulsa Concrete Contractor has been pouring customized, long-lasting, and low maintenance driveways in the Tulsa, Oklahoma area for years. We have the tools and the talent to create a unique concrete driveway that adds lots of curb appeal to your home. Click the link below to get a free in-person quote from Tulsa Concrete Contractor.